Project for Atlantic Records UK, creating the single cover for Sam Green's "I wanna know" feat. RoRo
The project involved creating a lilo in the shape of a vinyl disk as a 3D model, later composited in Photoshop.

The 3D object in Adobe Substance Stager:
A couple of different views, after rendering: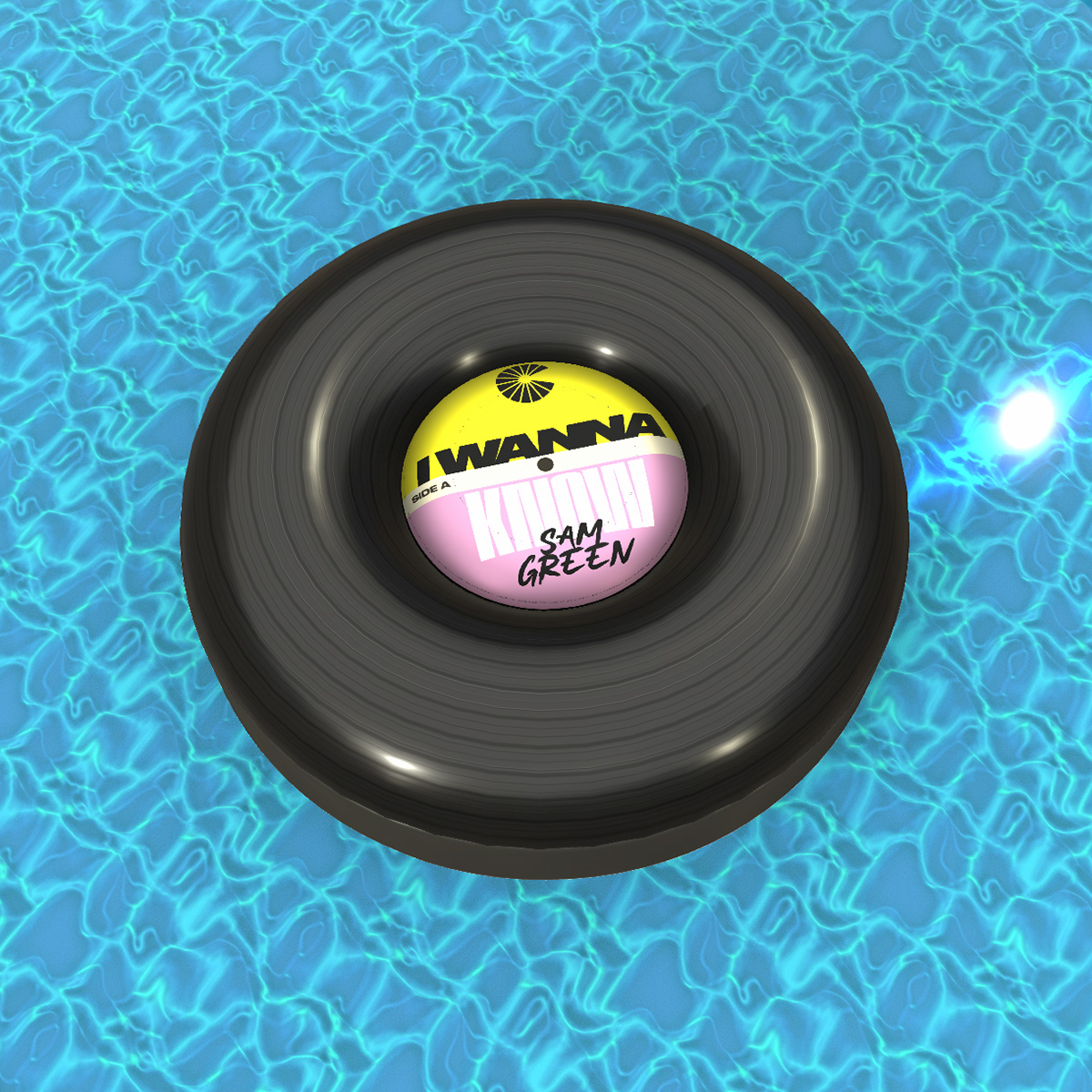 The model was created directly in Substance stager, the different assets created in Illustrator and Photoshop. The water was created in Stager and retouched in Photoshop.
Artwork on the different platforms:
Additional design elements and logos: Atlantic UK (Warner) in-house design department.