Light on the hair, easy on the earth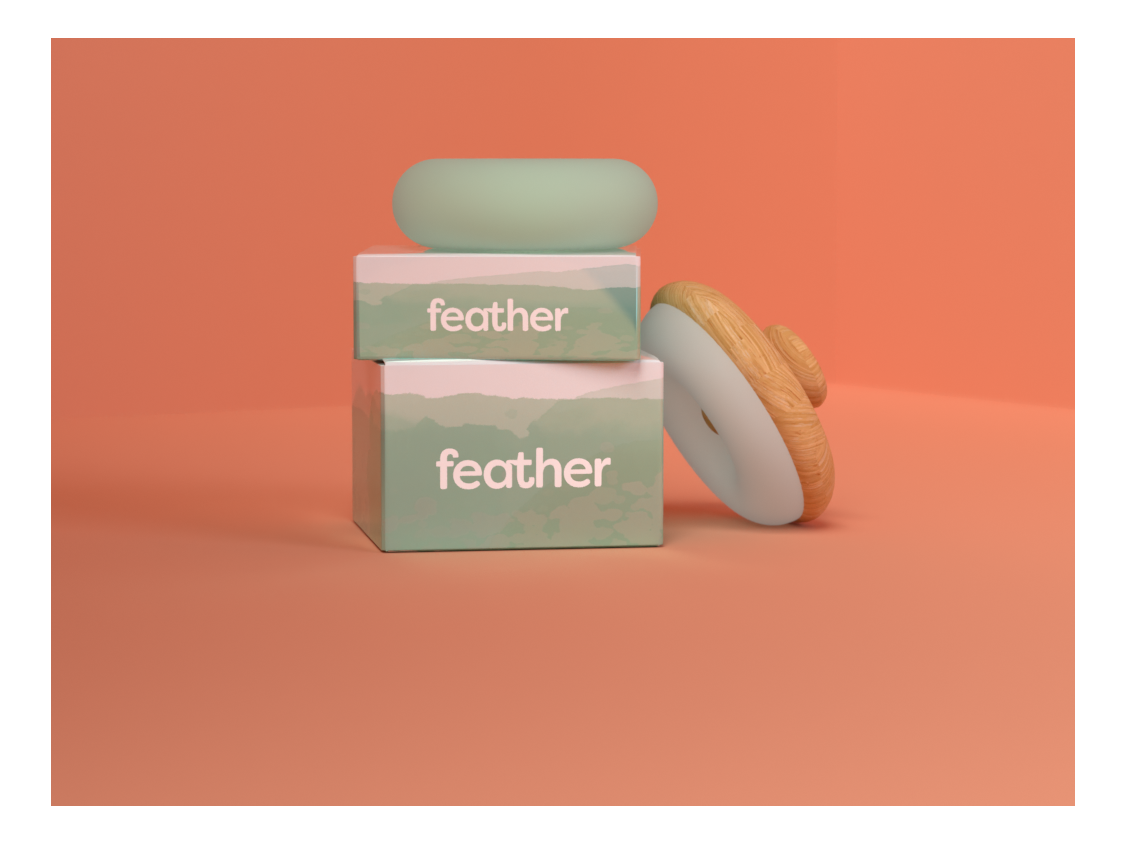 Branding for a fictional Shampoo bar product aimed at families.
For this project, I developped the product - both handle & bar - as well as the design: Packaging, logo & additional elements.
I used

Adobe Illustrator

to draw the models (I used the new 3D capabilities to generate an .obj file). I then imported the models in

Adobe Dimension

and applied the graphics on the boxes.
The logo is designed in

Adobe Illustrator

and the textured watercolour background drawn in

Adobe Fresco

. I then used

Adobe Photoshop

to composite the images in the bathroom images.
The range is made of a starter pack, comprising of a bamboo handle and a shampoo bar...
...And refills of solid bars, available in 3 choices, including one unscente
d

. 
Here are some phases of the development:
First, the research:

I wanted soft colours, the idea of lightness, purity, emphasis of the product leaving no trace after use - packaging and handle are both compostable. I also wanted it to be appealing and easy to use, particularly for children.
So, I decided on light colours, with some organic elements suggesting rain (the watercolour drops on the feather). The whole design should feel timeless.


The brand name should evoke a familiarity with "earth" as well as being a symbol of softness. The logotype includes a simplified feather hidden in the negative space between the A and the T.
Then designing the product in Adobe Illustrator:
And building a branding guide...
Photo composites In Photoshop
As often, my desire to tackle this particular project came from being a user of the products.
We all appreciate products that last longer, cost less to make, transport and store, but sometimes the usability leaves to be desired. I found out that most sustainable brands focus on women and rarely on the whole family. In particular, children are often forgotten. So my aim was to create a product that was easier to use for little hands than the existing bars, that have little grip.
The bottom line is to have a product that is sustainable, and economical to use...No more buying a shampoo for each member of the family.
I strongly believe that using a sustainable product shouldn't cost more in the long run.