Digital illustration of a Yakisoba restaurant drawn in Adobe illustrator. This is the traditional view: A welcome lantern, a lucky cat, a hand painted banner, the fake dishes on display in the glass cabinet. A cosy atmosphere, somewhere you can slurp noodles and drink a beer on a late evening. No-nonsense hearty food is served here!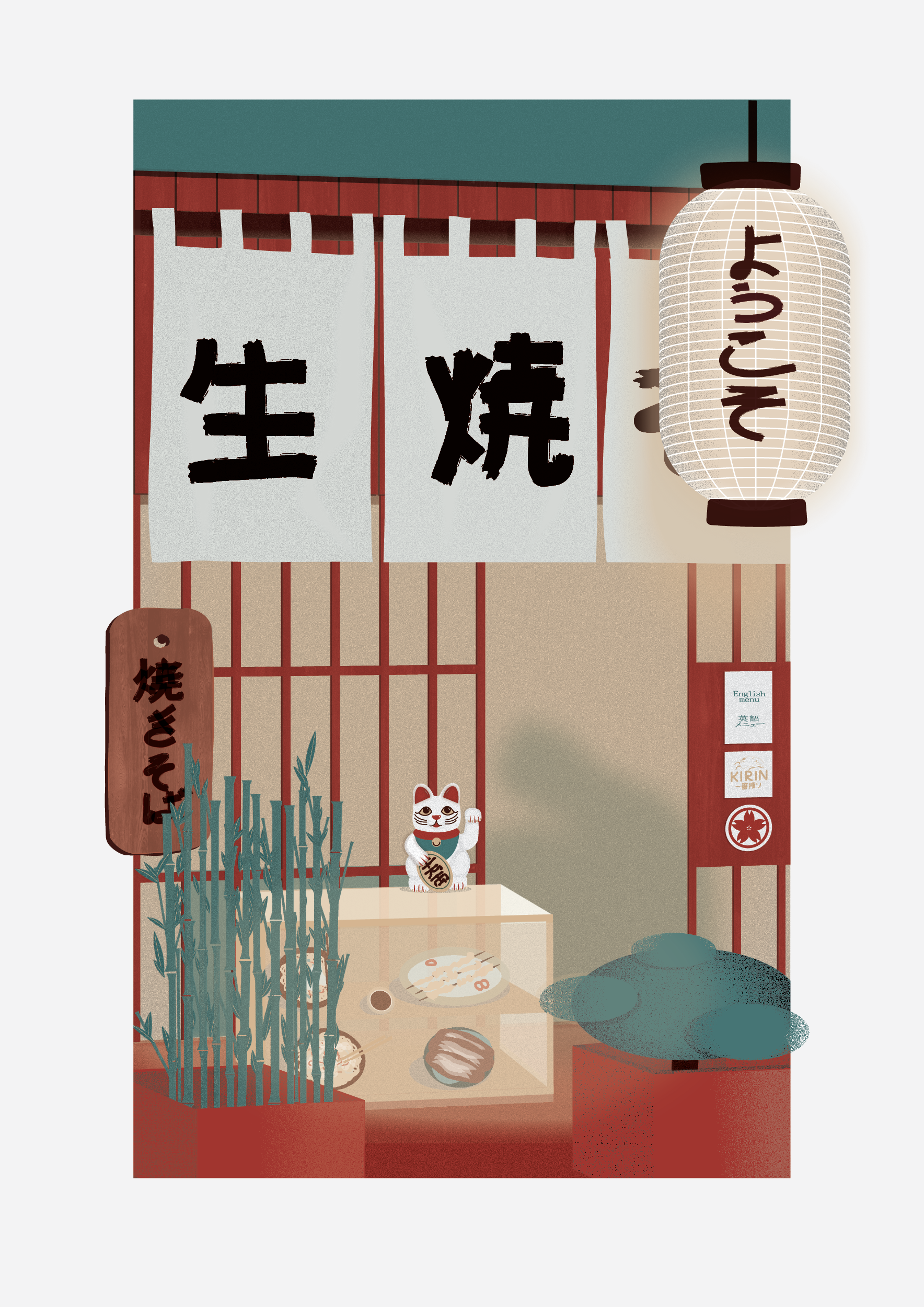 D

esigned with only 3 colours as global colours, with lots of ove

rlays and texturing....
A little animation with local street sounds!
How the scene is built in Illustrator
Based on hand drawn sketches